Congratulations to Kaylee and Jameson our 2019 summer horse camp winners! See their entries below! If you would like to sponsor this event for 2020 please give us a call 858-967-5765.
Enter for a chance to Win a Week of Summer Horse Day Camp at Windsor Equestrian Center - Lakeside! Scroll down to see the horse lover entries and to vote!
Enter to win a chance of winning a week of Summer Horse Day Camp at either July 15-20 or the July 22-26 at Windsor Equestrian Center. To enter please submit a short essay typed or handwritten of 1-250 words of why you want to win and submit a photo or a drawing showing how much you love horses. Entrants will be posted on our website and friends and family can vote for their young rider. There will be two divisions. 7-11 and 12-16. We want to share with our fans how much love of horses there is in East County. Every entrant gets one chance to win and for every 10 votes that rider will get another chance at the random drawing to be held at the June 1, 2019 Cowboy Challenge. Please visit the Windsor Equestrian Center website to see what the Summer Horse Day Camp entails. Good Luck!!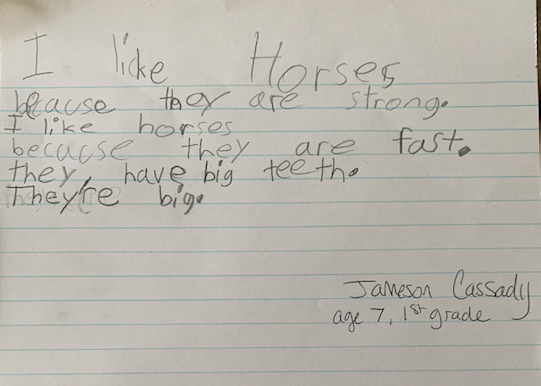 Thank you to all that entered and voted: You must put your name and email on the form for the vote to count. Only one vote per person. Every 10 votes means one extra chance to win - Thanks so much for voting - 4 votes for Jameson so far and Kaylee has 10 votes as of 5/23/2019! We will update the numbers again to tonight! Thanks for entering and voting! Winners will be announced at the June 1st Cowboy Challenge!
Congratulations to Kaylee and Jameson for your entries and winning the camp for 2019!